Administration & Web Master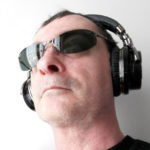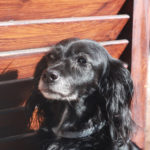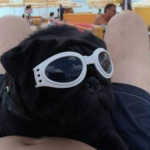 SEO & indexing
In Your Mind is a web agency specialized in marketing, graphics and web design. We also offer a website rental service to help those customers that can't invest on a full service. In this way, they will save a lot of time and money but, at the same time, they will have a well indexed website.
We have been working in Prato for 10 years and we are proud to say that many internet websites created by us are on the first page of Google. In fact, our team takes care of every aspect related to the creation of websites.
For us, the development of websites starts with understanding all the customer's needs and ends with the creation of a product that totally reflects (or exceed!) the expectations.
For more information on the creation of websites, click here.
Graphic design
Our graphic design experts work to accelerate our customers' business growth through creative branding and design.
Passion, creativity and attention to the business are extremely rooted in everything we do!
We will help you gain that extra advantage over your competitors even in the most difficult markets and we will monitor your path and growth step by step.
Social media marketing
Social media can help with a range of business situations, from the launch of a product to sales, PR and lead generation. As social media experts, we know how to use these channels to achieve your goals.
There are two main a social media services that we can provide: organic social growth and paid social promotion.
For organic growth we refer to all the activities that can help your social media channels to grow. This includes the channel management, the use of right hashtags, and networking with the community.
The paid social promotions consists instead sponsored advertising.
Both are necessary when it comes to the development of a strong social media strategy, no matter what your activity and business are.
HTML & CSS
Web development, HTML, CSS and JavaScript are what mostly defines web design.
In fact, it is possible to create bit by bit everything needed to allow the user to interact within the website. It's the base: you can't do anything without someone taking care of front-end development.
Websites today are more dynamic than ever, with parallax effects and interactive elements that make them visually pleasing and simple to use.
Modern HTML, CSS and a correct use of JavaScript during the development of the front-end work  contribute to the page load speed, a key factor in the Google positioning.
Optimization for smartphones
RENTAL OF INTERNET SITES
Why should I rent a website from a web agency?
In Your Mind has created this new website rental service to allow anyone who owns a company or a business to succeed in the internet world as quickly as possible. In fact, today it is absolutely crucial to have an online presence, in order to reach more customers and expand the business.
This innovative service provided by In Your Mind has many advantages:
• Sustainable costs, even for young entrepreneurs and start-ups;
• High positioning with selected keywords;
• Deferred payments;
• H24 customer care by an expert team.
Thanks to a long experience in SEO and web development, we can guarantee you that this service will always give you an excellent positioning, therefore a consistent increase of customers.
This low cost option will allow you to focus your economic efforts on your business, while we will help you maintaining a concrete presence in the digital world.
For more information click here
SOCIAL MEDIA MANAGEMENT
Everyone is increasingly focusing on social media. This communication channels must be taken seriously and we are here to help you create the image you have always wanted.
By now there is no person or company that doesn't use Instagram, Facebook, Pinterest, Youtube and other social media platforms to create an audience and connect to customers.
Today, more than ever, it is necessary not only to have an online presence, but also to do it correctly.
For more information, click here
What does SEO mean? To find out, click here